Recruit
Recruitment
Message for Jobseekers
Recruitment Message
We seek staff who love challenges and can fulfill dreams through monozukuri for the future!
We seek those who are ...
Desired person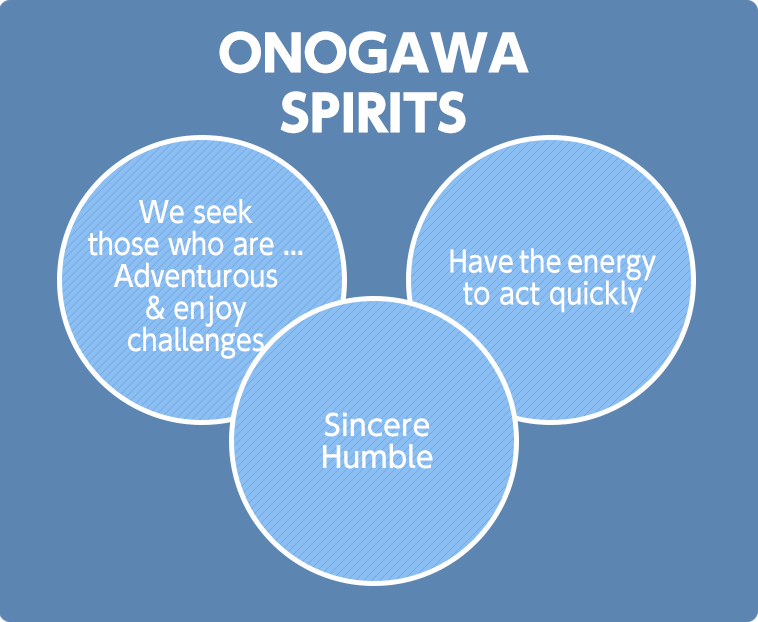 Application Requirements
Application Requirements
For new graduates
● Management
Leaders and executive candidates for the management planning, quality assurance, quality control, and production management departments.
● Engineering
Production engineers engaged in the design and development of molds and various equipment (automated systems, robots, etc.)
Manufacturing engineers handling various technologies (pressing, plating, injection molding, embossing, and assembling)
Starting salary
Master's graduates: Basic salary of 248,000 yen + allowances
University graduates: 218,000 yen + allowances
Technology college graduates: 212,000 yen + allowances
Junior college/professional school graduates: 192,000 yen + allowances
High school graduates: 178,000 yen + allowances
Allowances
Executive allowance, production allowance, skill allowance, commuting allowance, etc.
Salary increase
Once a year (assessed in the last month of the fiscal year)
Bonus
Once a year (performance-based)
Working hours
8:30 a.m. to 5 p.m.
Holidays and leaves
Saturdays and Sundays, new year holidays, summer holidays, paid leave, and other company holidays as per our annual calendar
Welfare Social security
insurance benefits, employees' social gatherings, employee excursions, overseas training
Career recruitment
Regarding the treatment, we will give preferential treatment in consideration of the experience so far.
Entry Form
Entry Form